Please check out our current photography contest:
Entries due August 1st.
________
The Summer 2014 Fashion Design Challenge
Has Begun!
Entries due August 15th.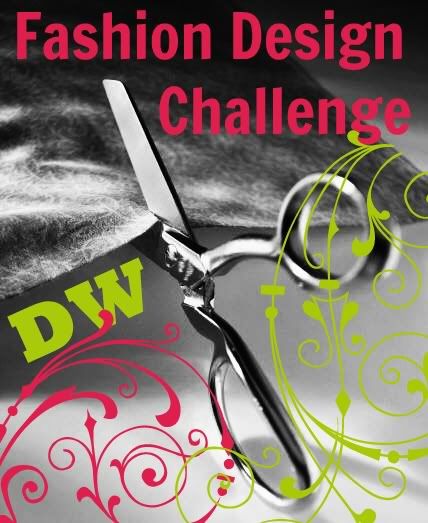 ___________
Info for (completed) Spring 2014 FDC:
http://thedollwardrobe.blogspot.com/2014/03/spring-dw-fashion-design-challenge.html
The idea is to craft one doll outfit design and actually create it - yourself.
Handmade.
ALL THREE TASKS Are Due Together.
Meet Outfit Design, In Process Pics and Complete Outfit Pics

Due on or before May 15th.
All images for all of the tasks should be sent to nora.demington@gmail.com
We will be posting your designs and pics on this blog:
We will break the entries into THREE groups:
newbies, intermediaries, and pros.
Each category will have a top winner.
So there will be three winners to this contest in total.
Each winner will received a $60 AG Gift Card.
How to Figure Out Which Category You Are
New to sewing anything, doll clothing or human clothing = Newbie
Been sewing for a few years, doll clothing or human clothing = Intermediary
Been sewing for quite awhile, sell doll clothing = Pro
New Contest Announced on December 22, 2013!
Ends on Valentine's Day, 2014!
We will giveaway one $60 AG Gift Card to one lucky winner
IF
we get 700 blog followers,
950 Facebook followers,
our Facebook, and our Pinterest boards!
Contest Ends February 14th!
Valentine's Day!

The winner will be randomly chosen and
then announced here on The DW.
Enter by commenting on this post:
with your full name and email address. :-)
___________________
The 2013 Fashion Design Challenge has Ended. :-(
Read about the contest here:
Two winners -- two huge prizes!!!
First Outfit Tasks Are Due July 14th, 2013
Second Outfit Tasks Are Due August 25th, 2013
_________________________________
Want a chance to win an AG doll or an AG gift card???
Enter the 2013 Reader Submission Doll Giveaway Contest!
We are accepting entries through July 24, 2013!
Go here for more info:
_______________________________________________________________
2013 GRAND PHOTO CONTEST
"The Curator's Game"
Go here for Info:
This contest has ended.
The 2014 Grand Photo Contest will start in January 2014.
__________________
The 2012 Inaugural Fashion Design Challenge Contest!
Go here to see the entries:
Contest Info:
This Contest is Closed to New Entries.
The 2013 FDC will be in the Summer of 2013.