We have about 3,000 things to be posting about it -- but we thought we'd start up something for Annalise as a simple way to show off some of the modern clothing we acquire here at The DW. (That is The Doll Wardrobe -- not Disney World. We refer to Disney World as WDW, for Walt Disney World. Haha.)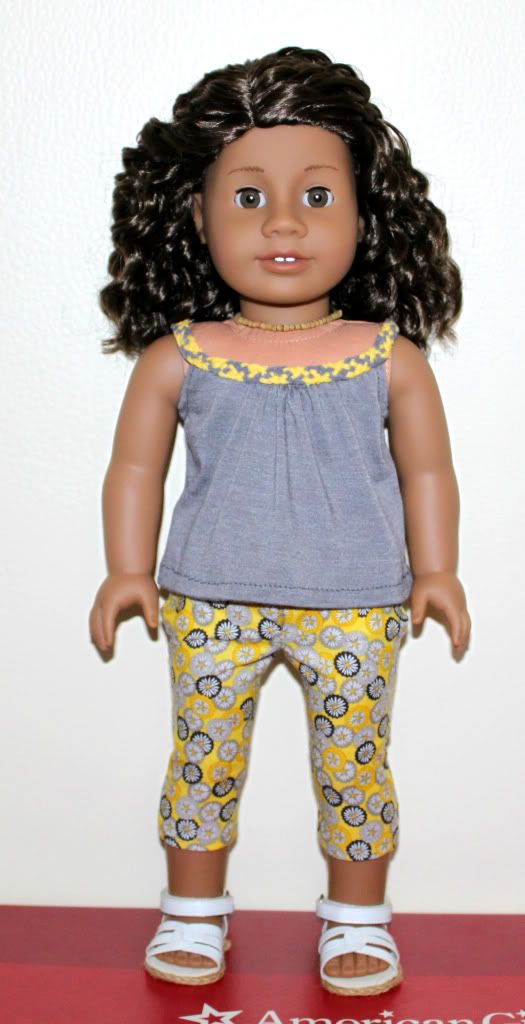 Annalise is a great model for modern clothing and she deserves more face-time on zee blog. She also loves riddles -- which kind of gets annoying when she keeps asking us here in Badger's Wood these riddles all the time..... I mean.... Yeah, so she will be asking a riddle in each of her posts.
Hence: Annalise's Riddle Me This!
If you know where "Riddle Me This" is from, you get a special virtual cookie. ;-)
Today Annalise is wearing a Sorrento-esque "By the Boardwalk"
Liberty Jane
tank top from their separates collection and their floral capri pants from the 2012 "Founder's Day" outfit. Her white sandals and wooden bead necklace also come from that outfit.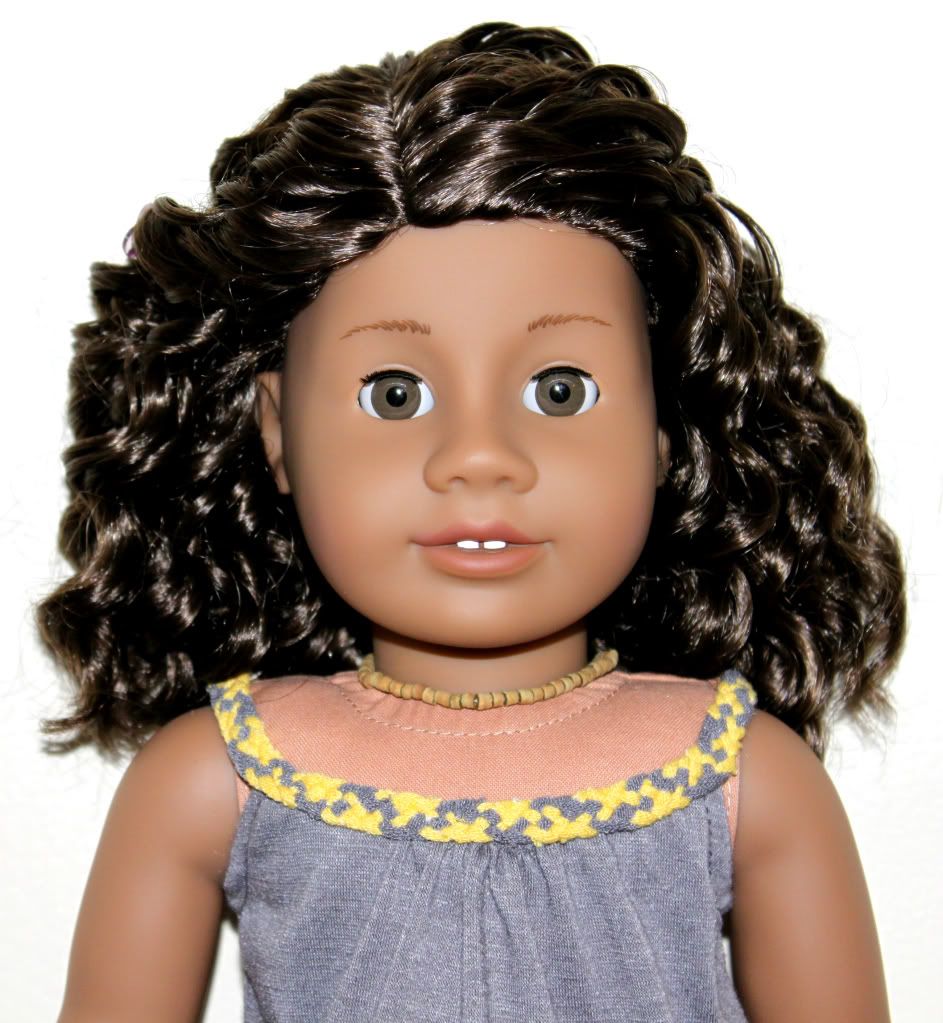 You can get the pattern for the pants here:
http://www.libertyjanepatterns.com/2012/05/capri-pants-and-shorts-bundle.html
There is also a very cute shorts variation. We love the detailing and fit of these pants, not to mention the awesome fabric!
And the pattern for the shirt is available here:
http://www.libertyjanepatterns.com/2012/03/sorrento-top-doll-clothes-pattern.html
We love the slight gathering at the neckline and how the tank drapes. It is made out of an awesomely thin jersey-esque fabric.
An orange and grey version of this tank is sold here:
http://www.libertyjaneclothing.com/2012/05/by-the-boardwalk-top-and-shorts-for-ag-dolls/
Can you guess the answer?
Feel free to answer the riddle in the comments section below!
First person to get the right answer gets a gold star!!!
It will be an invisible, virtual gold star. But still, you'll know you are awesome.
Thanks for visiting us today!