Hola! The first new AG item review requested was for McKenna's Performance Set; one of our Facebook followers was the quickest to comment and asked to see this set.
Angelina Sheldon is modeling the items for us today. The set includes the leotard, hair accessories, hairstyle card, hoop, and ribbon wand.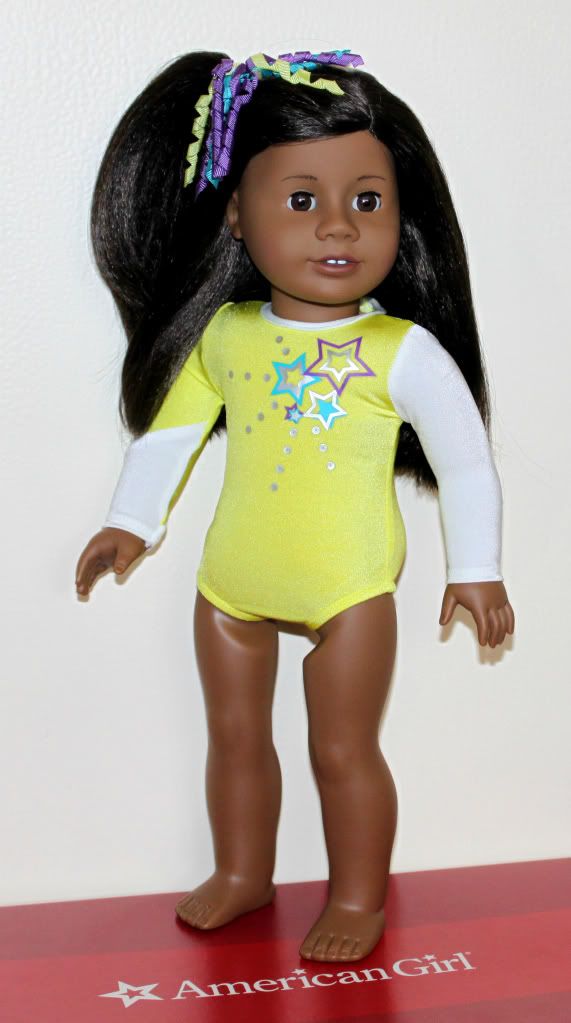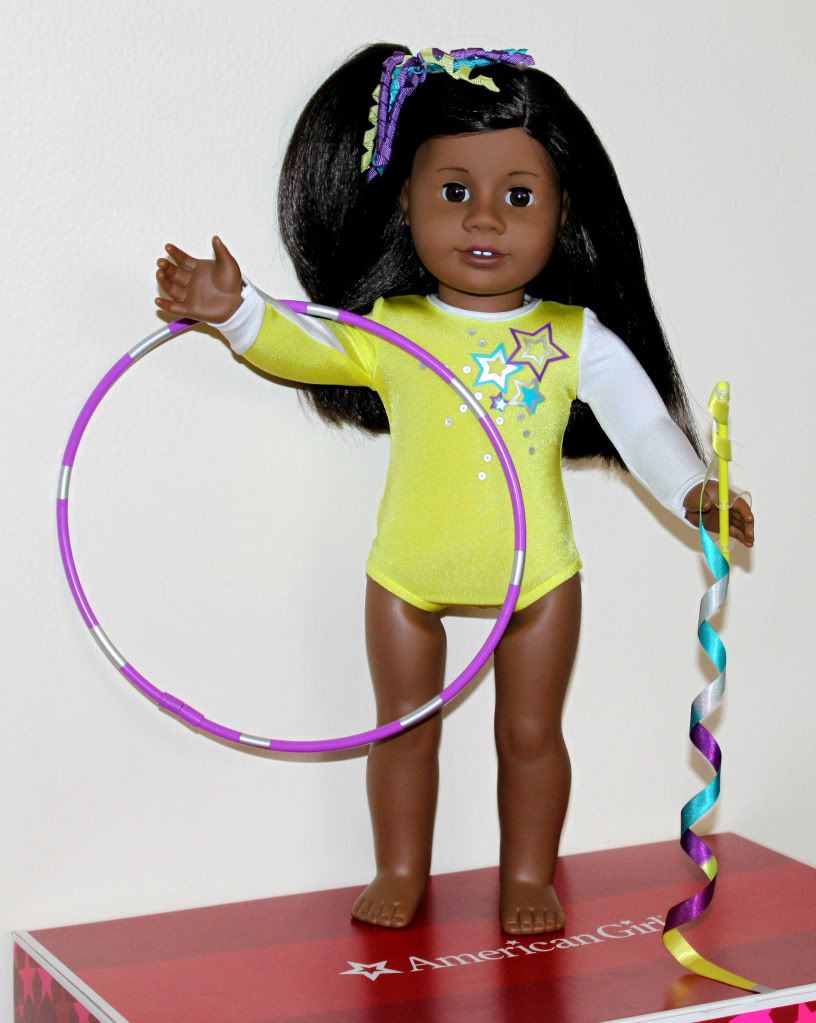 The leotard is indeed a fluorescent lemon yellow. We really don't mind that, especially since it looks rather good on Angelina. We do mind the velcro. While the fabric is normal leo fabric, the back closes with velcro that catches on the leo very easily.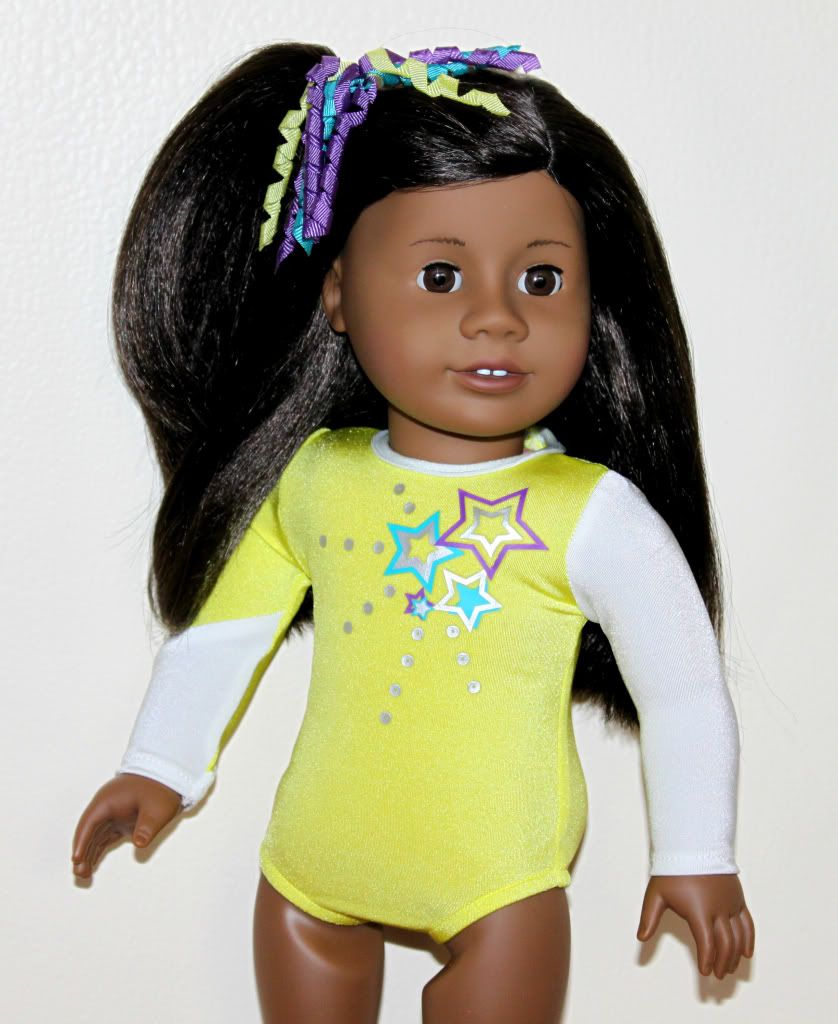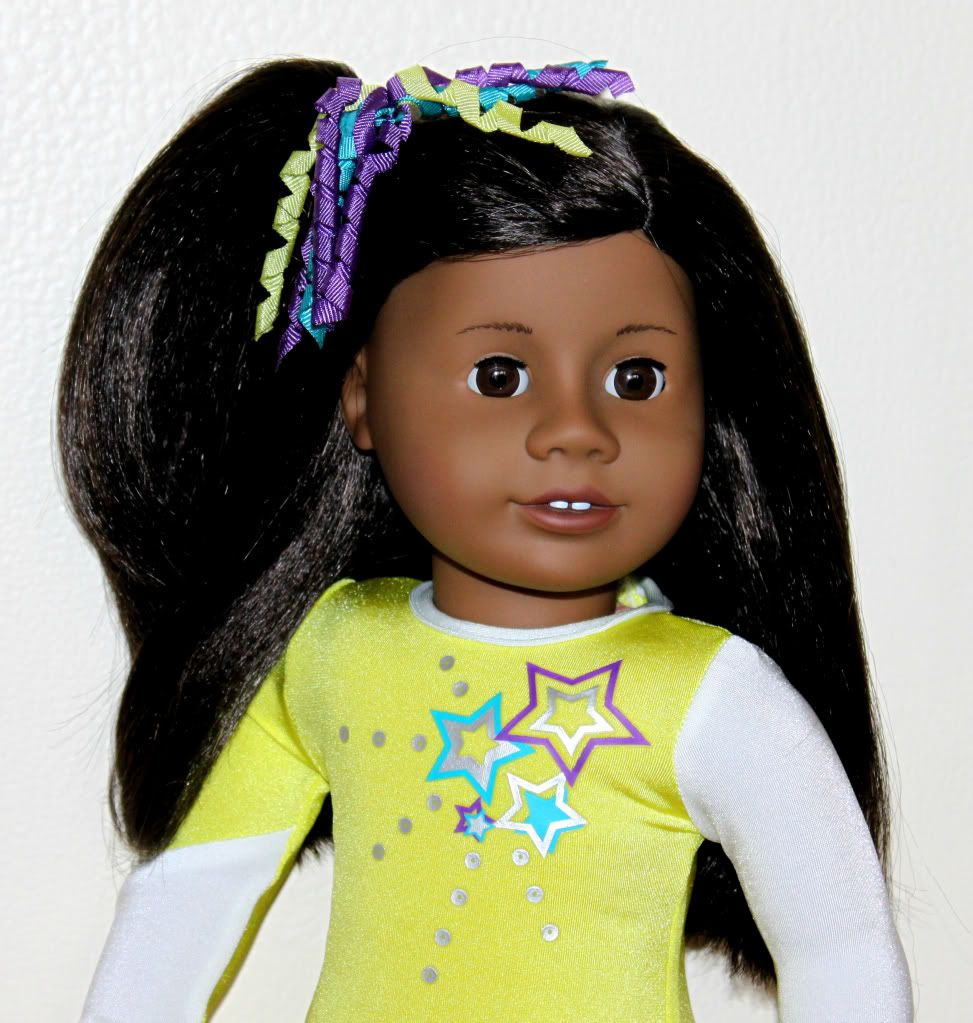 It is nearly impossible to get this on without catching the fabric on the velcro. Luckily we didn't do too much visible damage, but someone who isn't very careful could put some huge snags in the leo.
The ribbon wand and hoop are pretty cool. A doll can easily hold the wand, and you can probably make her hold the hoop too with some clear elastics and patience. The ribbon stays curly -- it was probably wrapped and heated -- it doesn't have a wire in it or anything.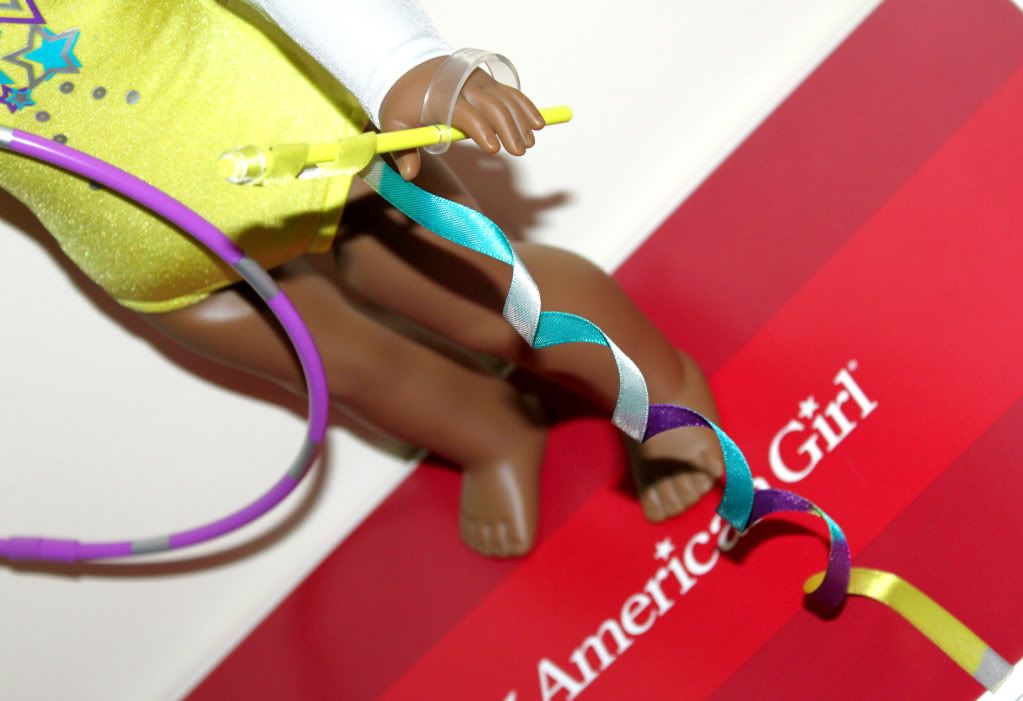 The hoop opens and becomes smaller for easy storage. Which is nice. A big thin hoop might break easily while stored, so this opening and closing feature avoids that issue.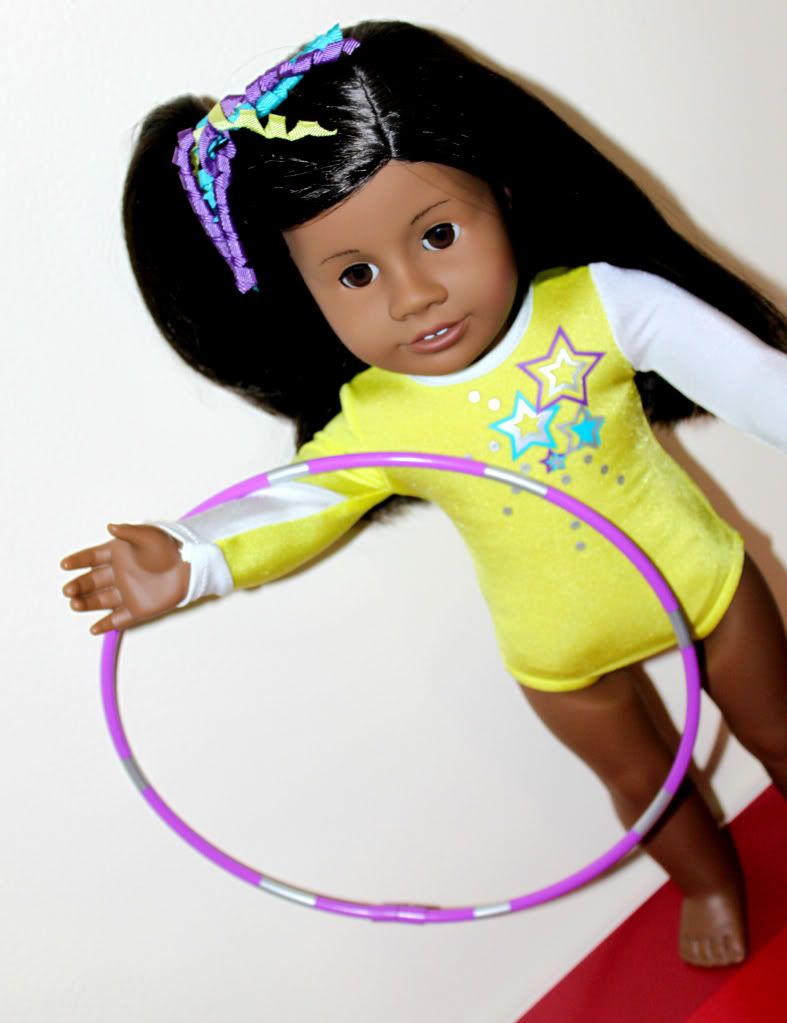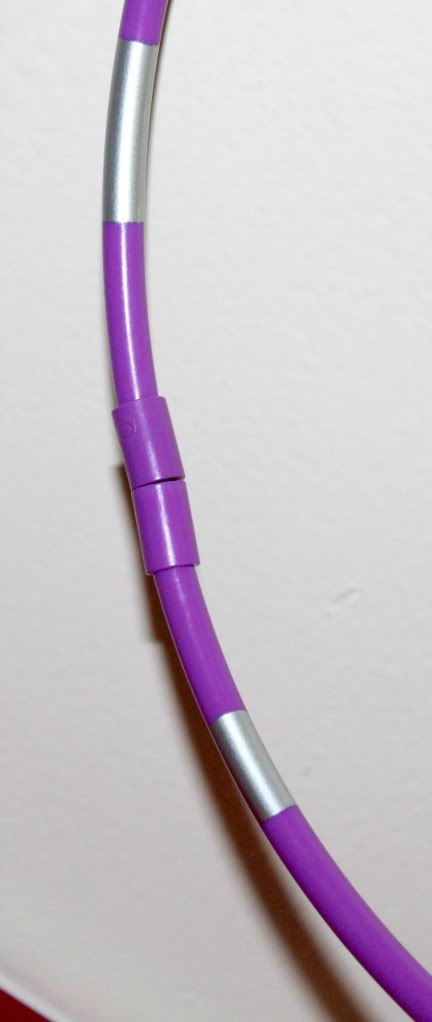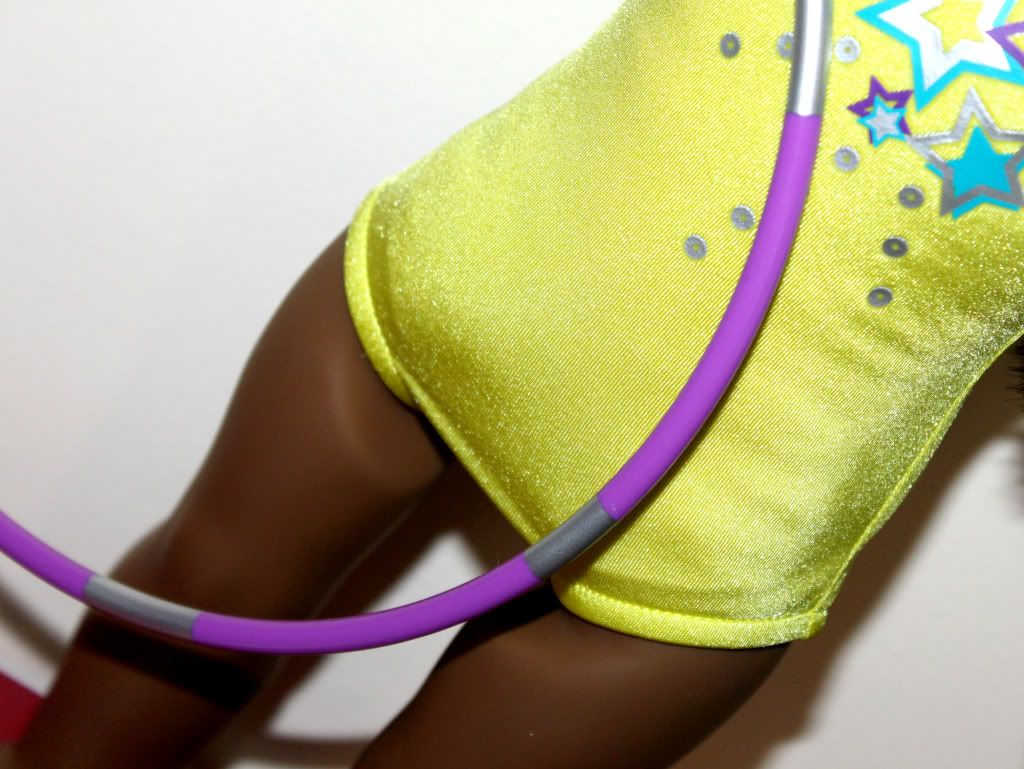 You get six clear hair elastics and the fancy hair tie. We especially like the fancy hair tie with the curly ribbons that echo the ribbon wand. The bold colors look great against Angelina's dark hair.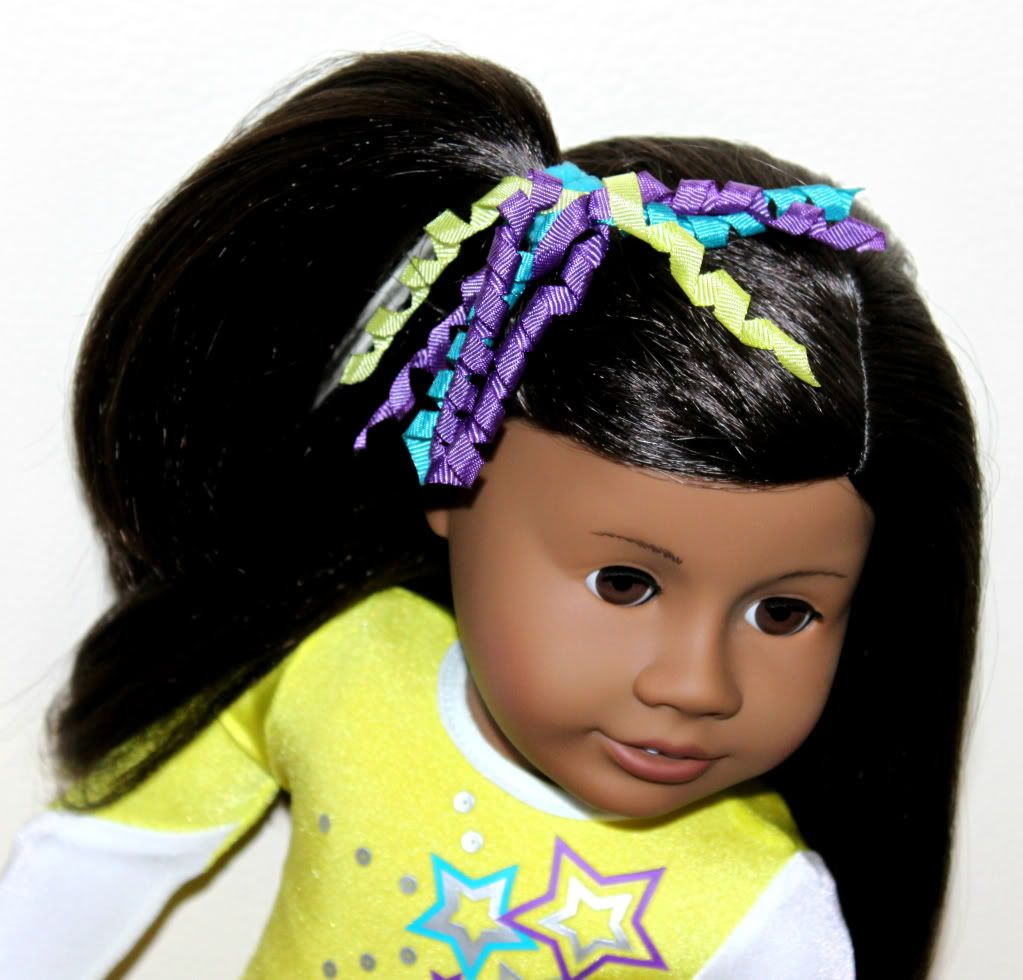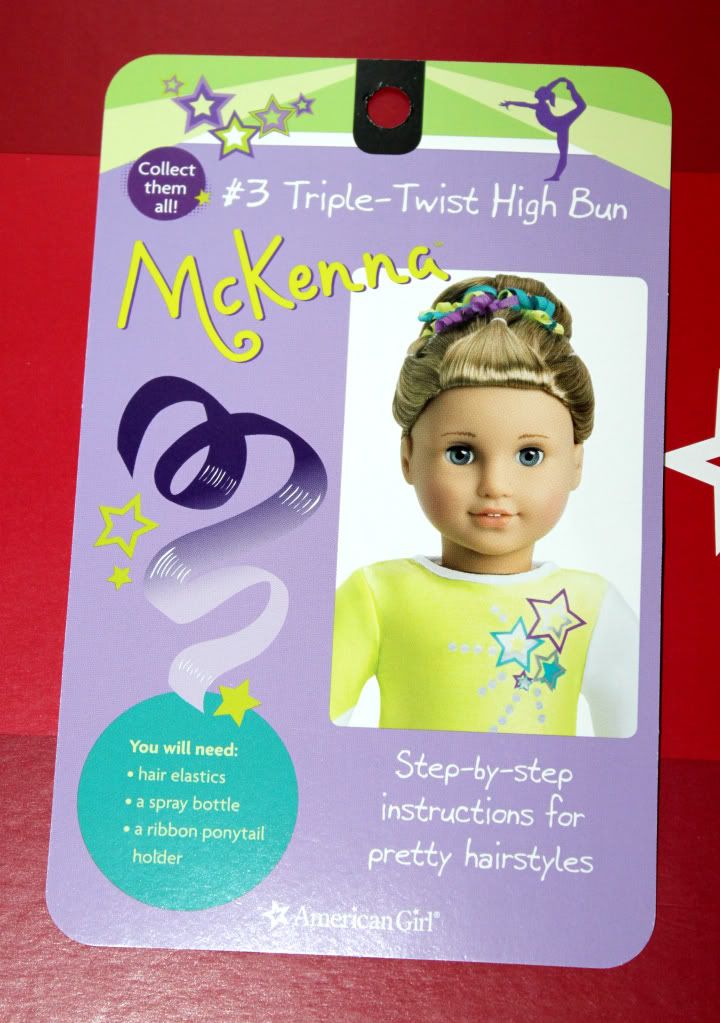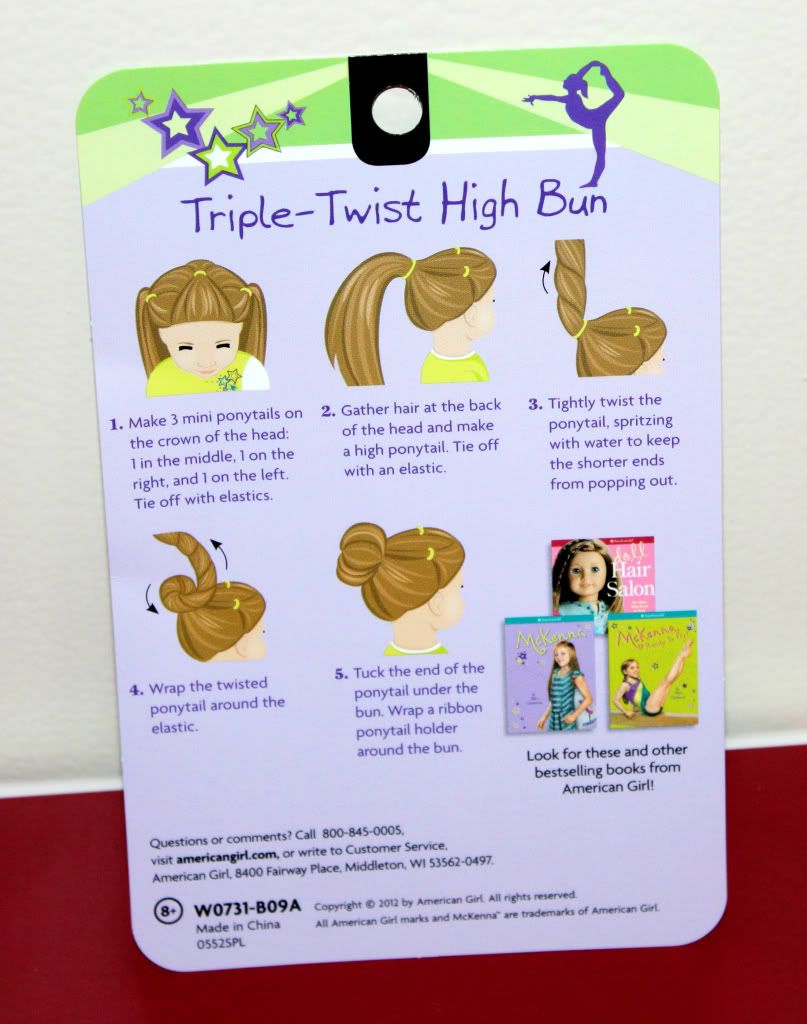 But at the end of it all, the set is priced at $28. Basically you have a "Girl of the Year" mark-up going on here. There are no shorts, pants, skirts, or shoes with this set, and only two performance accessories (the hoop and the wand). Not exactly worth the $28 price tag.
For McKenna's Practice Wardrobe you got a leo, shorts, tee, shrug, ankle bandage and hair accessories for $34. They could have at least grouped this set with the Team Gear set and charged the same price of $34, instead of a combined $52.
Very pricey. Probably only worth it if you a) Really like McKenna's stuff b) Really like gymnastics for your dolls or c) Collect for the GOTY like we do.
If you just really, really,
really
, want a long-sleeve performance leotard -- there are handmade sellers who offer them (Etsy) and most are less than $28. And generally they are not fluorescent lemon yellow. ;-)
Thanks for visiting us today!
Stay tuned for more new AG items reviews from our order!