Hola! Today Angelina is modeling McKenna's Team Gear set, new from AG.
The set includes the purple jacket, "gold" medal on a tri-color strap, braided bracelet, and
ballet slippers.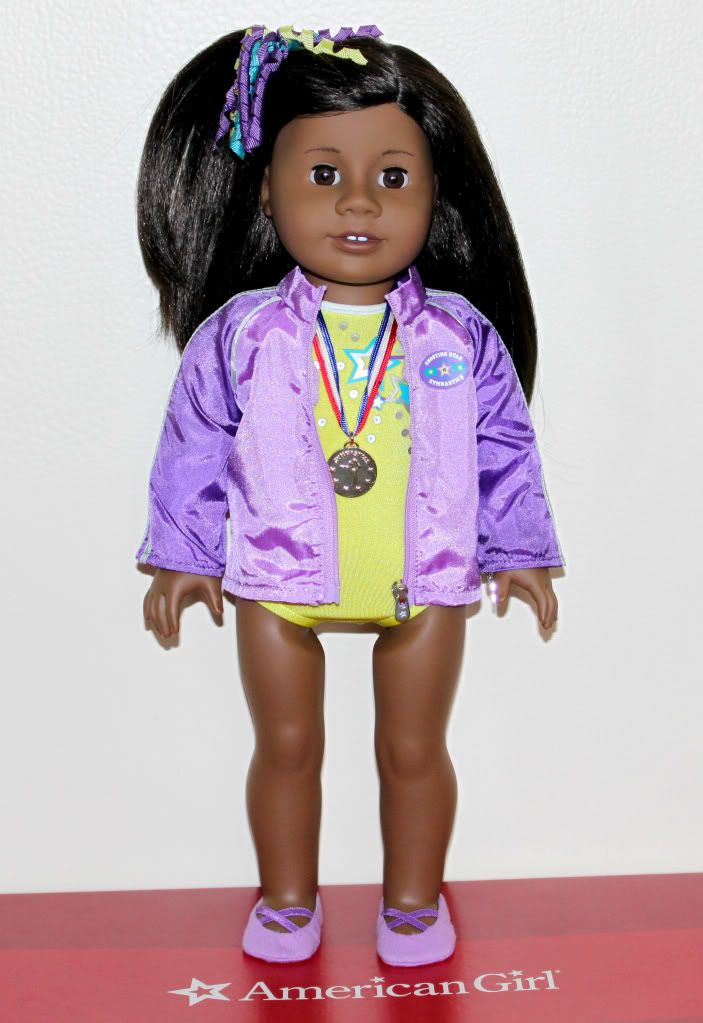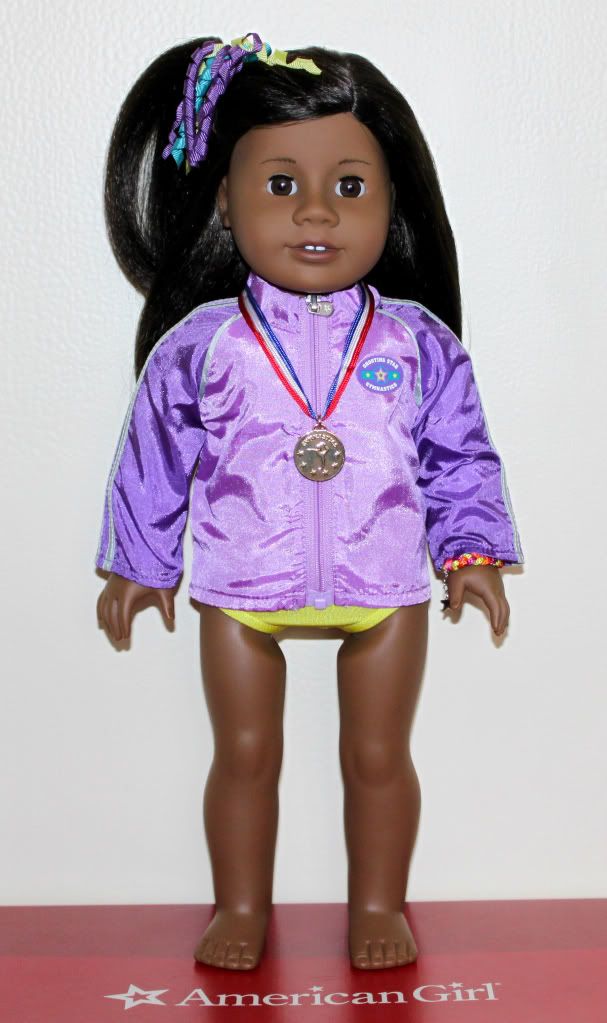 The jacket exterior is a shiny wind-breaker material and is lined with a lighter purple knit fabric.
The sleeves are a darker purple than the center bodice of the jacket.
The detailing is grey.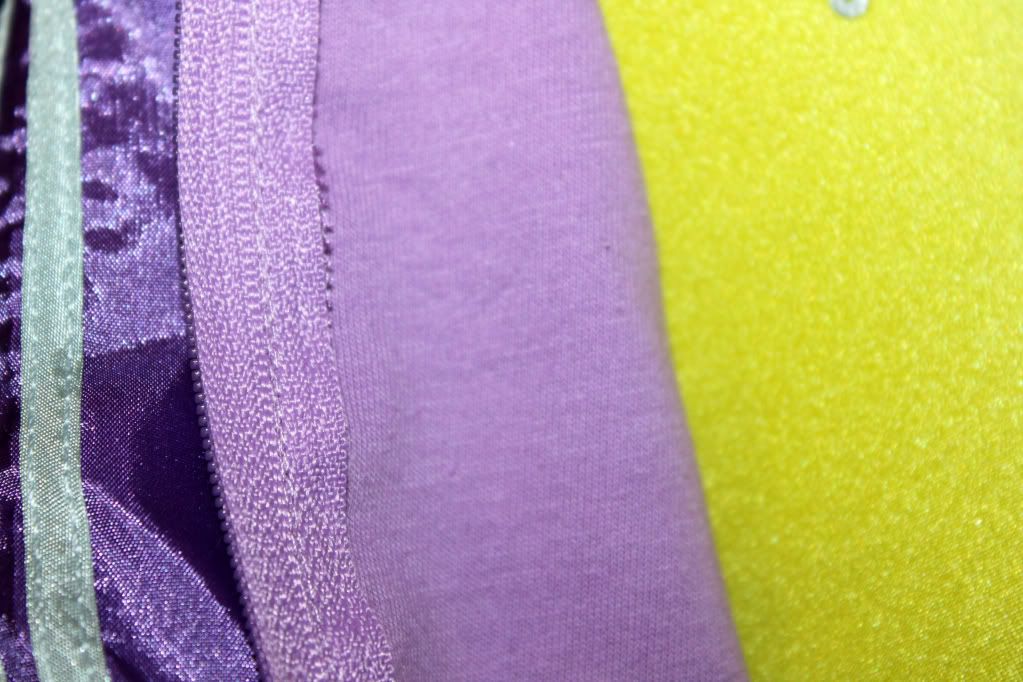 The back of the jacket is embroidered with McKenna's name in block lettering.
We like this idea.
Of course it means everyone else who wears it is borrowing it from McKenna, but oh well.
Sports team gear is usually personalized.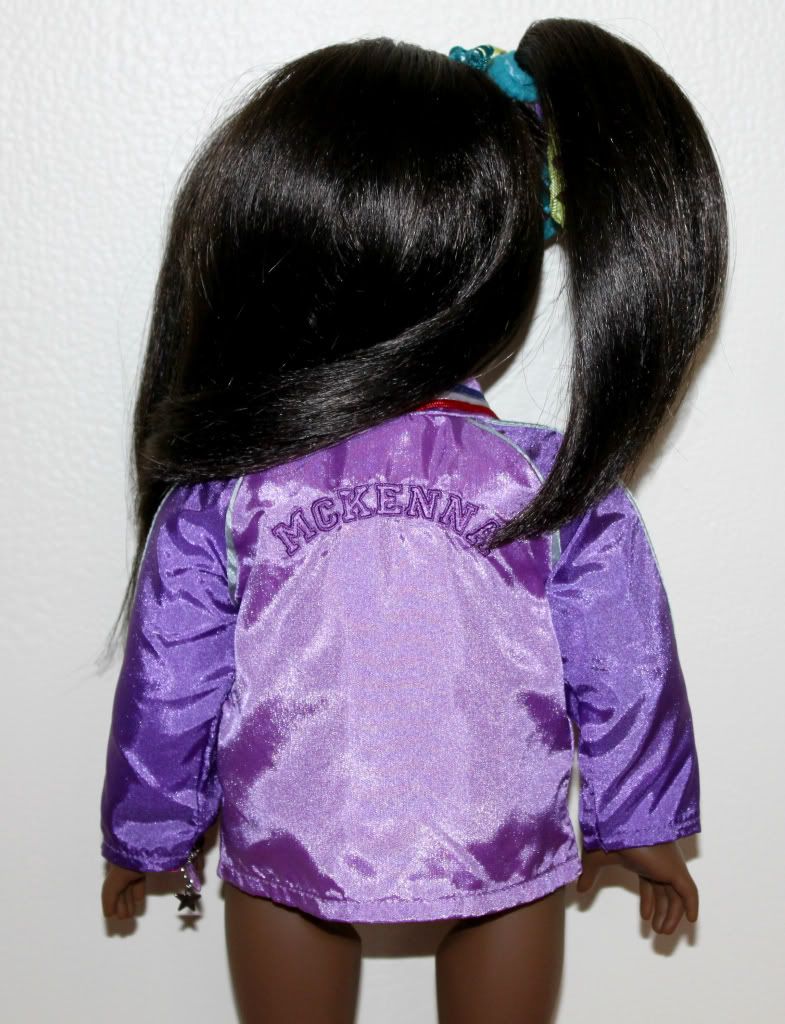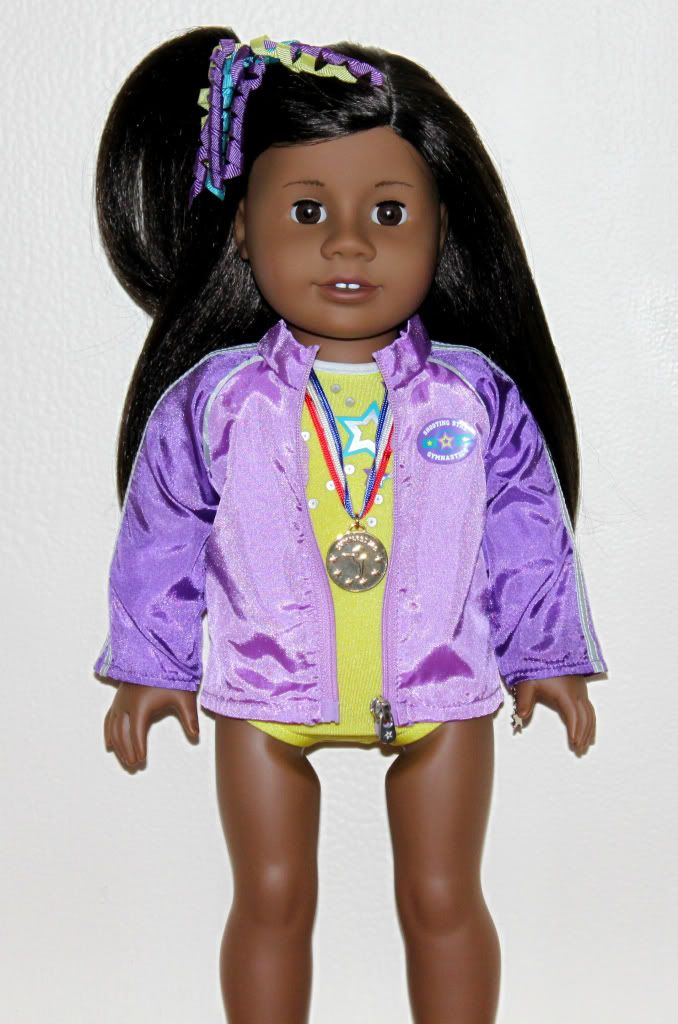 The front of the jacket is embellished with the "Shooting Star Gymnastics" logo.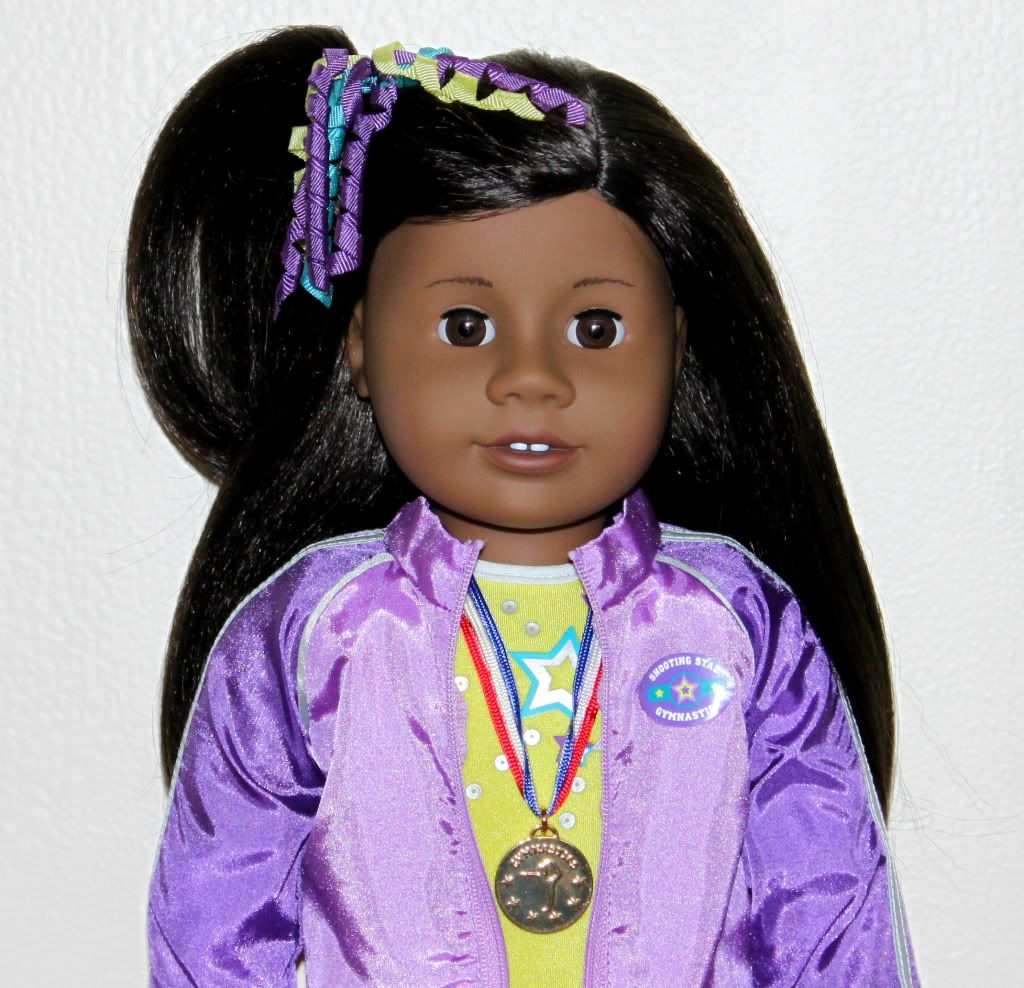 Despite the U.S.A. red, white, and blue strap -
the medal is not an Olympics or National competition medal.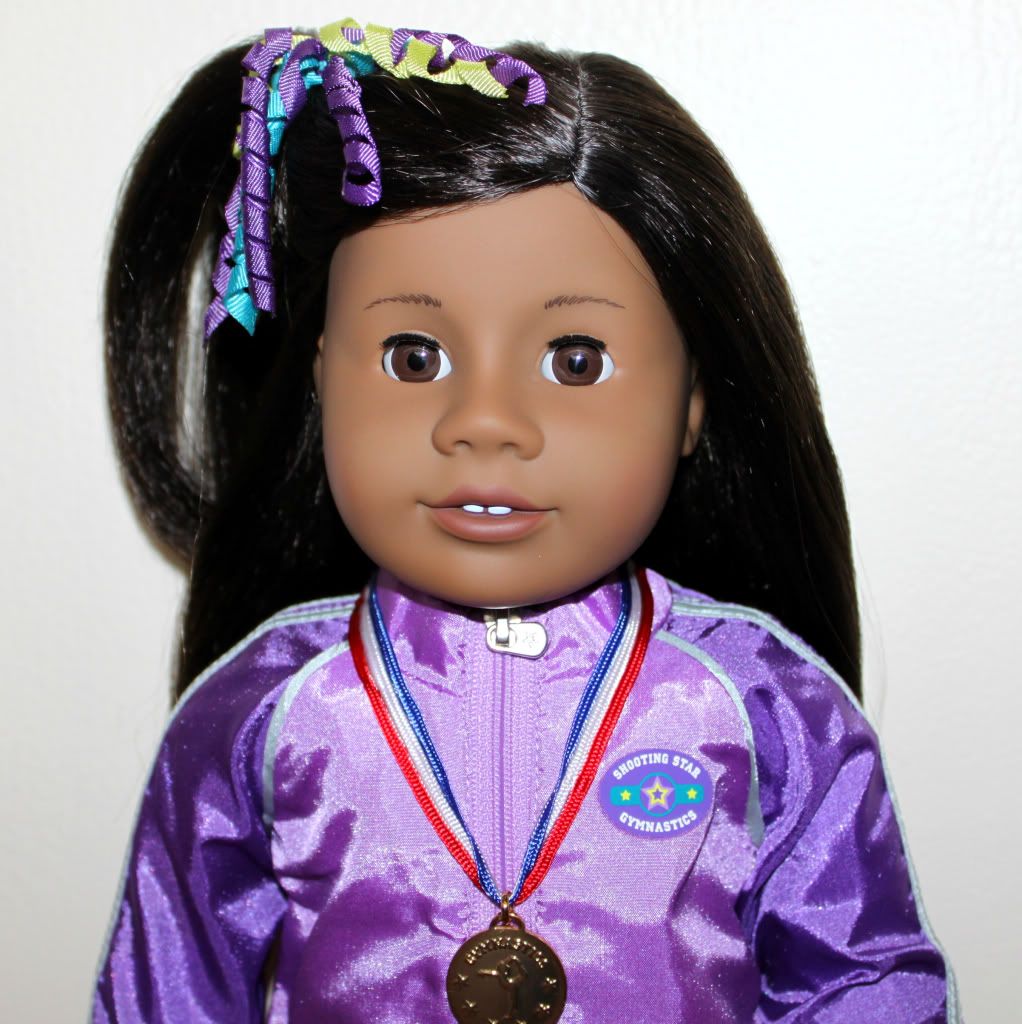 The front of the medal simply says "Gymnastics" and the back says American Girl.
Here you also get a closer shot of the neon braided bracelet.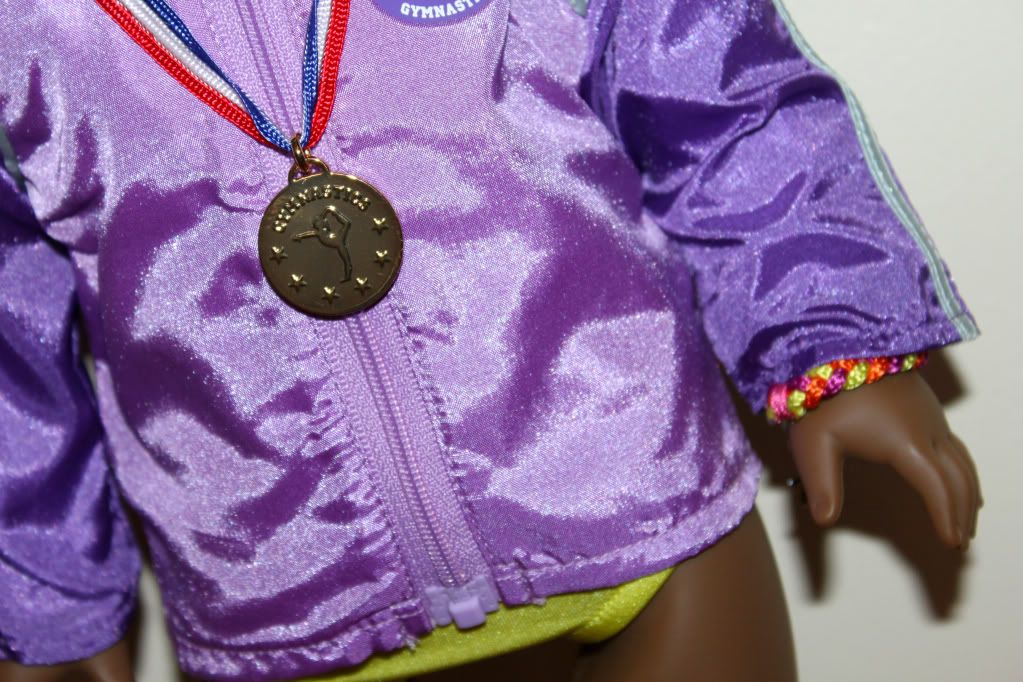 And here are the purple ballet slippers.
They aren't meant to be real ballet shoes. Instead they are the all-fabric slip-ons you wear before and after your gymnastics performances.
You don't want to scuff and scratch the mats and equipment with real shoes.
Overall, it is a cute set. Not really worth the high price.
But again, if you collect for McKenna, or have a gymnastics-loving doll,
then possibly worth the cost.
For more info, see our McKenna Performance Set review here:
Thanks for visiting us today!!!