Hola! Sorry for long-time-no-postiness.
January got bizzz-eee.
Today we start a series (hopefully) of posts on
Isabelle's clothing collection.
While there are a lot of pics out there in the world of her items
worn in dance outfits, we wanted to mix them with everyday items
to make everyday-ish outfits.
The type of outfits you might wear to school, a party, or to the mall.
So today we paired Isabelle's Rosette Leotard with
and a skirt from the Arianna Collection (which is a mass-produced brand).
Columbia Easton is modeling the look for us,
wearing a MyAG #26's wig that we relaxed in boiling water.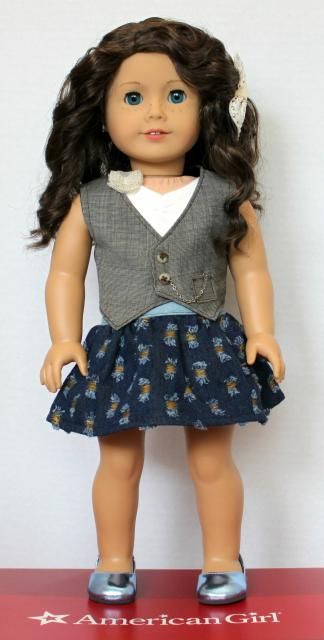 Her shoes are Ebay purchase/mass-produced shoes,
which we got through Liberty Jane.
Her hair bow is a human one from Icing.
Stay tuned for more posts in the
"Not Just Dancewear" Series!