Just FYI -- we'll be traveling for awhile in the coming weeks -- so we probably won't have any new blog posts during that time. But it will only be a brief hiatus.
Also, we'll start a new photo contest (a small one) when we return with a $20 AG gift card as a prize. :-)
In the last "Design Lessons from Play Wonder" post we showed you all the items laid out from the three outfits. Today Arista and Kenna are showing you some of those pieces mixed and matched together. It was fun to mix florals and stripes for Kenna's outfit, and Arista's floral tank top and denim capris combo is perfect for late spring/early summer. And also, we liked experimenting with how belts looked with the outfits. Yay for belts!
So......The capris just barely fit Arista as we previously stated, but they work okay for photo shoots. The sizing is mostly alright -- just the waistline is too tight. We guess Play Wonder dolls don't really have rumps. Also, the ruffles skirt is very tight on Kenna, but we managed to get it on her.
The white fishnets are not quite pulled up all the way and they are bunched a bit around her ankle area. So Play Wonder leggings will work well on AGs, but not the tights that start at the feeties. Hopefully that makes sense. The tights are not long enough and wide enough to make it past her calves.
But in general, our girls look pretty good.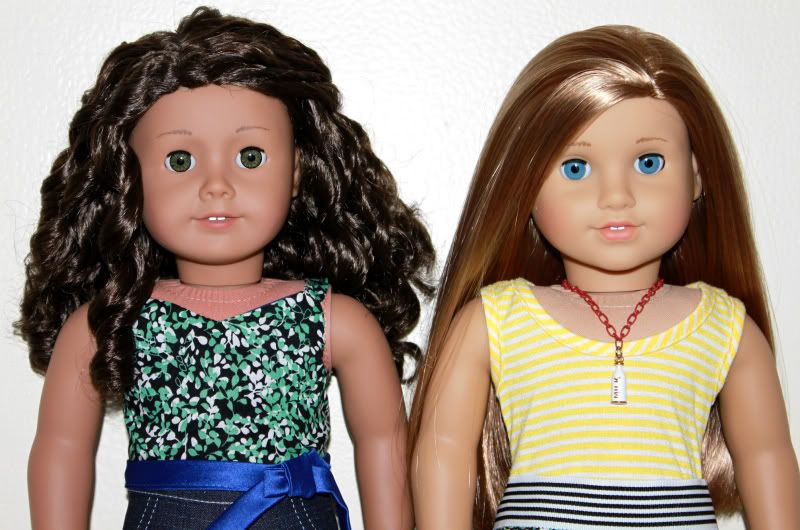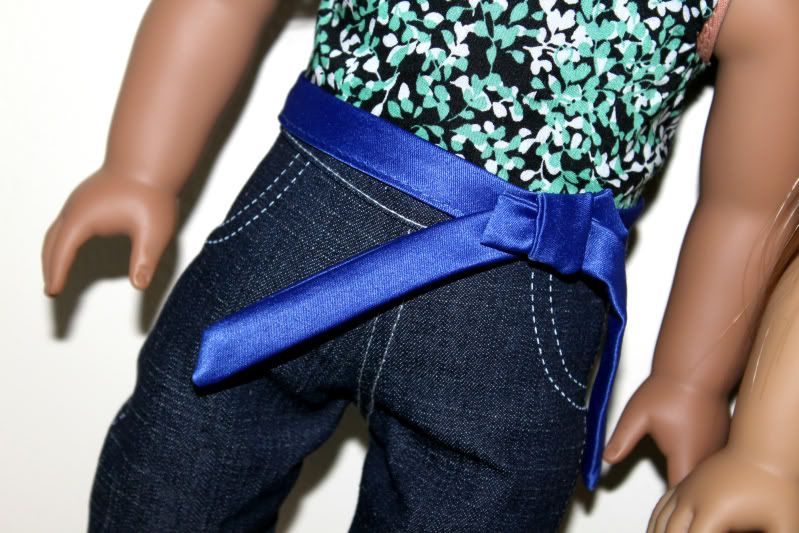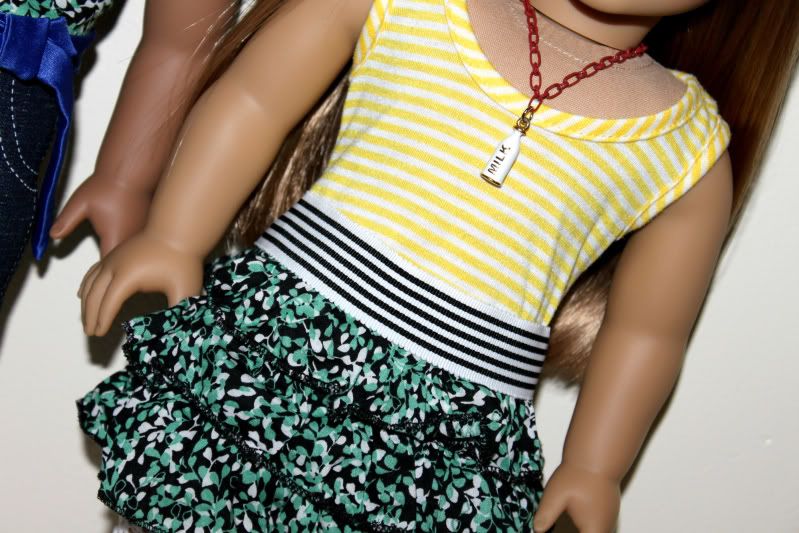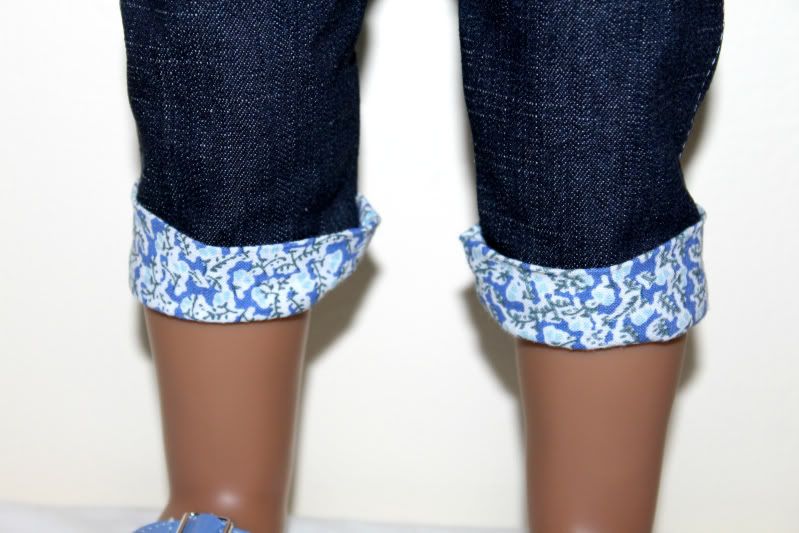 Once we return from our voyage we'll have more looks from these three Play Wonder outfits, the continuation of Needa and Nichelle's story, and a lot more fun stuff!!