Pre-order from AG and receive a free gift, a paper doll booklet. Only available until August 29th (the free booklet deal).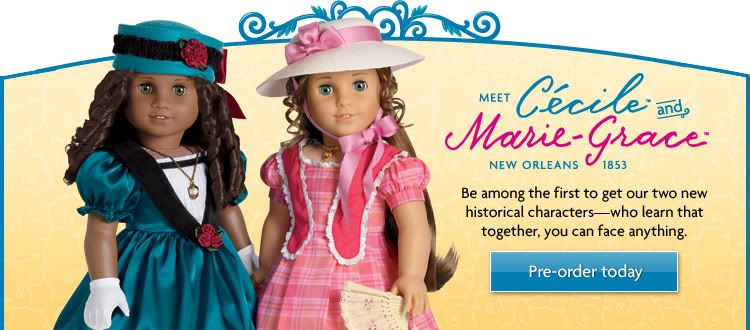 ETA slideshow of new items you can pre-order....
Also there is finally an e-catalogue on the AG website that you can browse with their stuff in it. Yay for Cecile and Marie-Grace!