Have you been visiting our Bedding series?
Well, welcome back me friends!
Today we return to Etsy to look at some bedding sets that have caught our eye.
They are more modern, chic sets than yesterday's more vintage-y examples.
While most of what Dutch Darling offers isn't to our taste,
this simple approach to ruffles is difficult to resist!
Dutch Darling: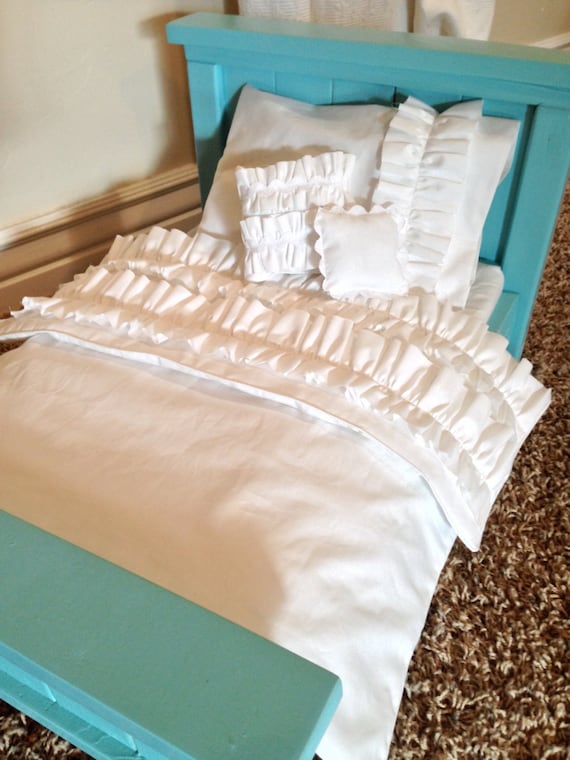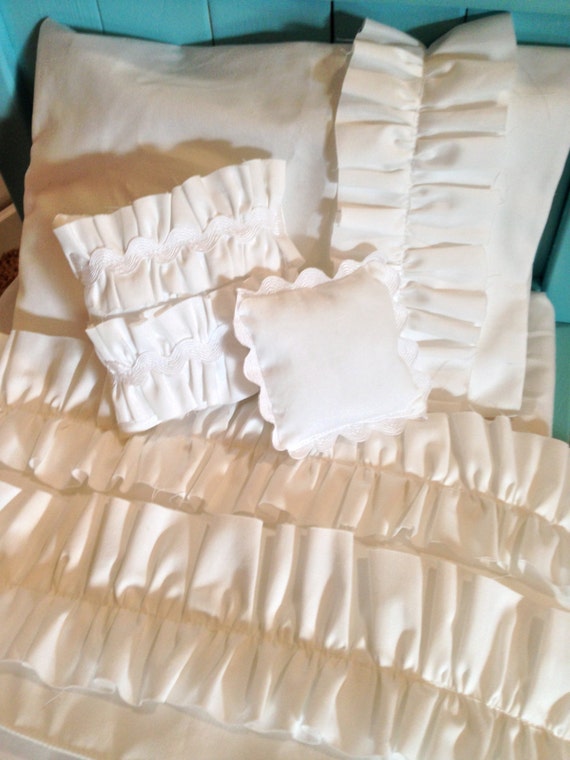 Here is their take on the chevron trend.
While it is a little too busy for us, it really is one of the most
eye-catching versions of this trend on Etsy.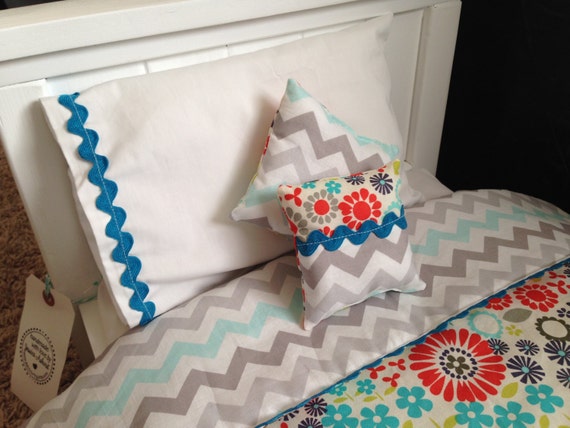 One thing we would comment on: While a reversible comforter makes a lot of sense, especially for younger collectors who can maximize their play potential -- For us, it makes the bedding set look very busy when it is folded down. Just our thoughts....
(innocent whistling)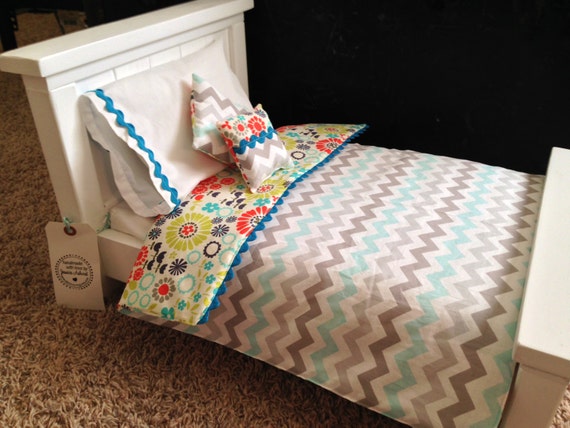 We love the muted tones of this next set, but it is just one pattern too many for our eyeballs.
Turn that bigger pillow around to be just white, we see it is reversible! And the sheets/mattress cover should be solid white as well.
Two patterns is a fine thing, just as long as there is
only one item in each pattern in the ensemble.
When you start layering pattern over pattern, they lose their visual power.
Gosh we sound so picky...
oh wait, that is because we are picky...
Sarahs Kids: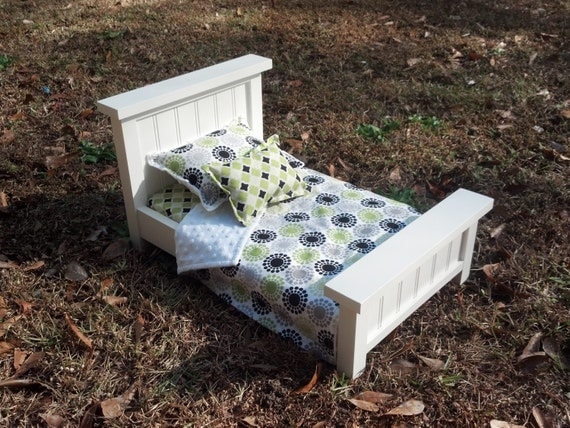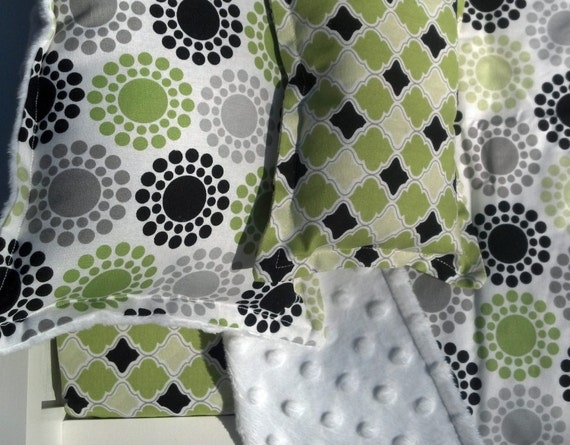 This is a gorgeous set that actually makes us want Molly's weird yellow bed.
It has a suggestion of vintage comfort, but just enough stylish touches to make it mod.
We are currently trying to come up with a reason to buy this...
so if you want it... act fast, haha.
Finnaboo and Skooch: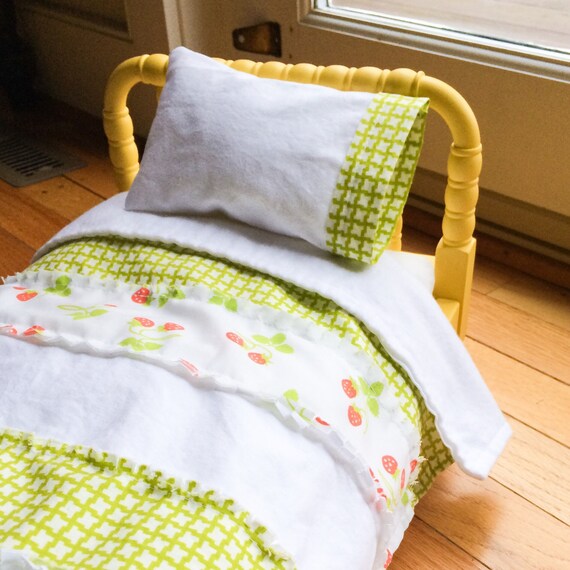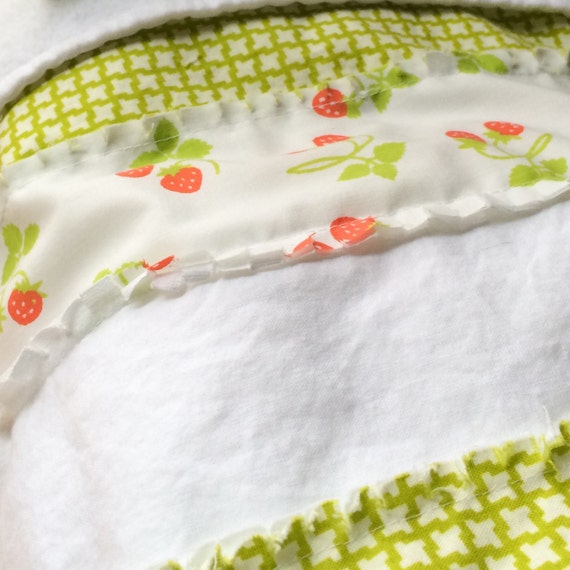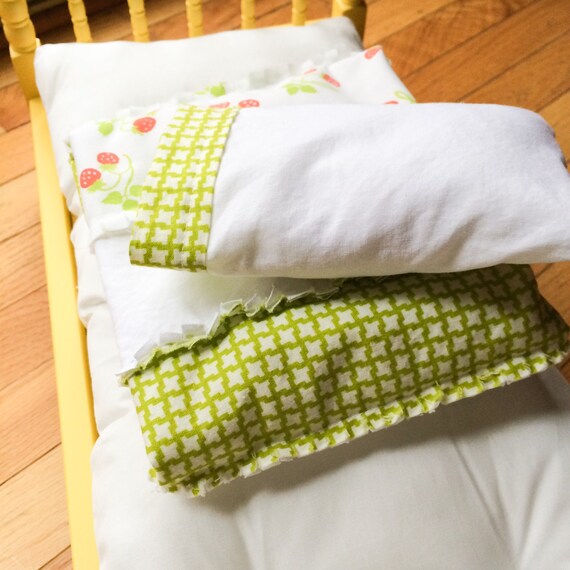 I may sound rude to Rudy Crafts (haha, I am so witty), but while I love the fabrics they chose for this set, they really shouldn't have put them all together.
The yellow chevron fabric's scale is too big for a pillow. It should have been on the comforter.
And only two of these patterns should be together at a time. Remember how I mentioned you should use solid white as a strong base for busy patterns up there? Ten seconds ago?
Keep in mind Panera's Pick Two Menu when designing.
Only Pick Two busy patterned print fabrics....
But gosh, we love the black, greys, white, and yellow colors here!
And the modern prints!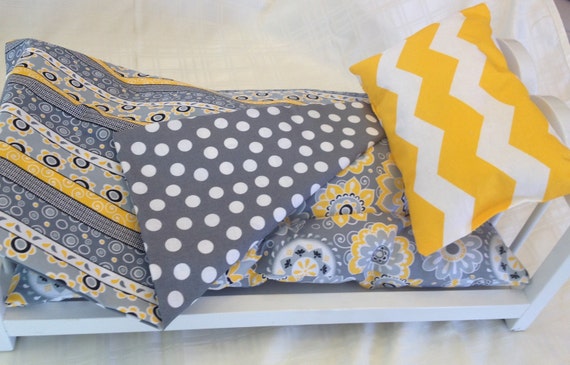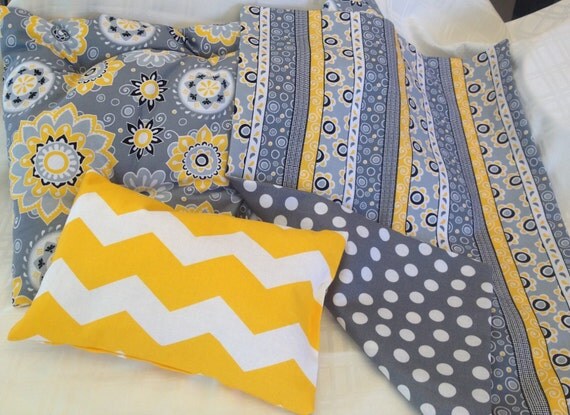 All of their sets at Rudy's Crafts are very popular, so who are we to talk.
But if we purchased them, we would definitely be mixing and matching them with other bedding sets - white sheets/mattresses and pillows for instance.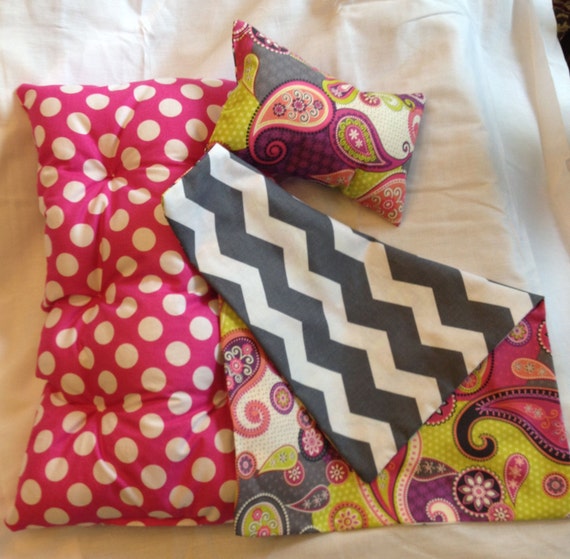 A simple offering- but we love how everything is turquoise and the modern damask print is just the right scale for a doll bed. Simple is good, man. This type of bedding would really fit into a doll bedroom without overwhelming the decor.
Though we would switch out that large back pillow for a solid white one... are you sensing a theme?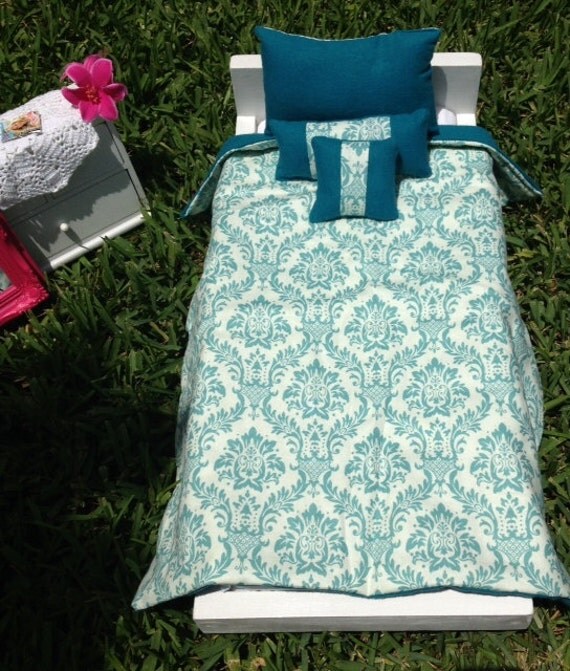 Here is a good example of the Pick Two Patterned Prints Idea.
Most of the other offerings in this shop are very colorful and busy.
But this one picture was sitting there for us to use as an example.
One floral, one polka dot, one solid color, and white. Perf!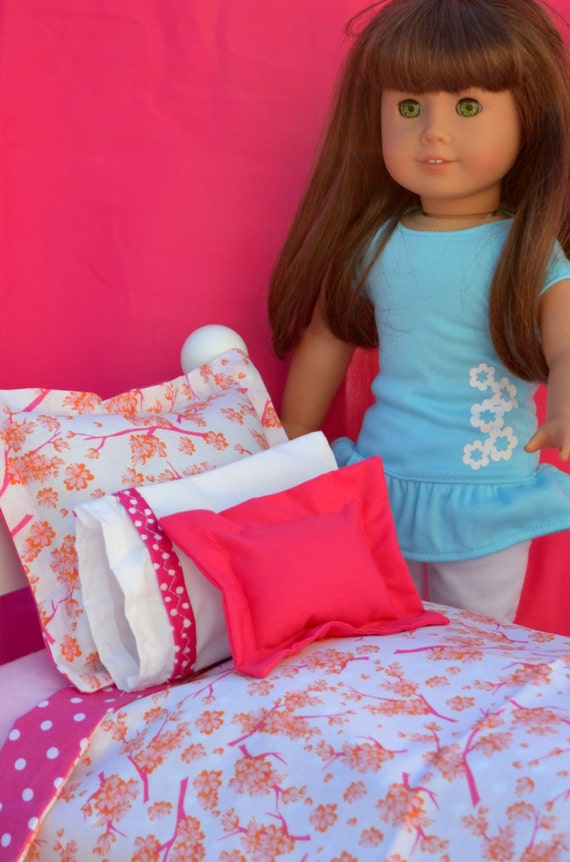 And just in case you thought I had given up on whimsy entirely -- novelty fabrics still work for us if they are especially awesome!
Check out this doodle monkey set!
Sheris Stichings:
Be sure to check out our end-of-the-year polls, which have started up.
AND
Reminder: Winter FDC 2014 Entries are due Dec 15th!
p.s. If you are making trendy bedding sets --
please free feel to comment below and
add in some links to your listings!!!